Express Your Brand Through Flowers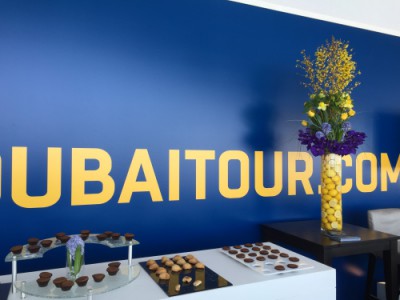 Show your customers how much you care and give them the extra attention they need through flowers. If you have special events, need flowers for space décor or simply for corporate gifting you can count on us. We take care of the whole process: from understanding your goals, putting together a tasteful combination of flowers to delivering them anywhere in Dubai.
Express Your Wedding Celebration
Every love story is unique, exciting, and timeless. And your wedding should be the same. Our goal is to make your special day perfect by expressing your love through flowers.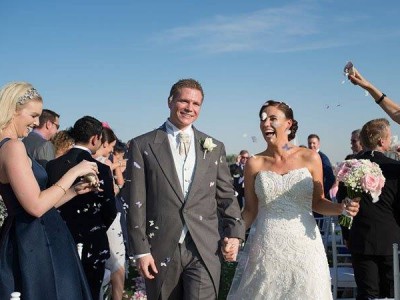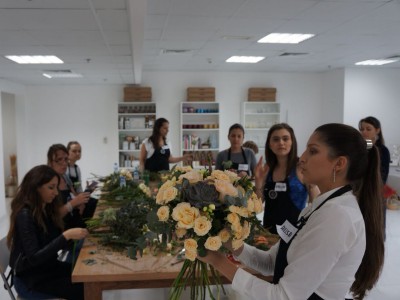 Want to learn the basics of floristry and have a great deal of fun? Our Floral Workshops presented by European expert florists are created for that same reason. Unleash and discover your creative self through flowers.
Online Flower Delivery Dubai
Wondering where to buy flowers in Dubai? We're right here. With us you can send flowers in Dubai style anywhere in the UAE with a special message along. Let your loved ones know how special they are: check our shop and choose a flower arrangement that fits your occasion. Whether you need flowers for a wedding, a birthday, a special occasion or any other holiday and event,  we've got your back. And if you want something more get use of our personalized bouquets .
Send A Surprise Dubai Style
When the words mean nothing we need to take actions. So why don't you just send a surprise bouquet to someone important: all it takes is a few clicks and your blossoms of love would be on their way. After all, Flowers are the perfect gift option for Valentines or any other romantic holiday. With the perfect flower arrangement done by Dubai's best florists, your flowerful gift will say more than you ever could.
Flowerful Add-ons
Want to send a gift add-on along with your flowerful gift? You can certainly do that with us! Let your loved ones enjoy the harmonious blend of carefully selected ingredients from a well-packaged box of Raffaello's Chocolate. Other then getting personalized bouquets you could also add a Teddy Bear: everybody loves bears. Another option is to add a flower vase to hold the flowers in your absence. After your perfect gift is ready get use of our online flowers delivery Dubai service.
Floral Workshops
Want to learn about floristry and flower care? You can join our scheduled classes, book a course as a group or ask for a private session. The ideal treat for yourself and a perfect gift for your loved ones. All accompanied by tea ceremony, lots of laughter and lots of flowers. We guarantee you'll learn a great deal about flowers from the best florists in Dubai.
Flower Subscription Delivery
Want to have flowers delivered to your favorite person every week or bi-Weekly or better yet, do this for yourself? Your box will have a mix of flowers from the Netherlands, Kenya, Thailand, Colombia, Ecuador, just to name a few. And you can always have a fresh supply of these around your house. What a better way to start the day than with the smell of fresh flowers in your home?
Flowerful Christmas
What gifts would your friends and families like for their home or office this Christmas? Browse through our shop and choose from our array of flowers, bouquets,  wreaths and other flowerful arrangements. Top it off with some of our add-ons to make it the perfect Christmas gift. We are confident that our flowers will bloom into Christmas. Online flower delivery Dubai: and it doesn't get better than this!