She is a beautiful Lebanese lady, he is a respectable Pakistani man. They are a happy loving couple. Abby came to us with her own awesome ideas about her dubai wedding flower decor. She wanted flowers mixed with fruits and deep red pomegranate colors for the arch. Fruits are a sign of well-being prosperity and tasty life. It was the best theme for this hilarious and bright couple. We were happy to embody their ideas which were also pretty trendy!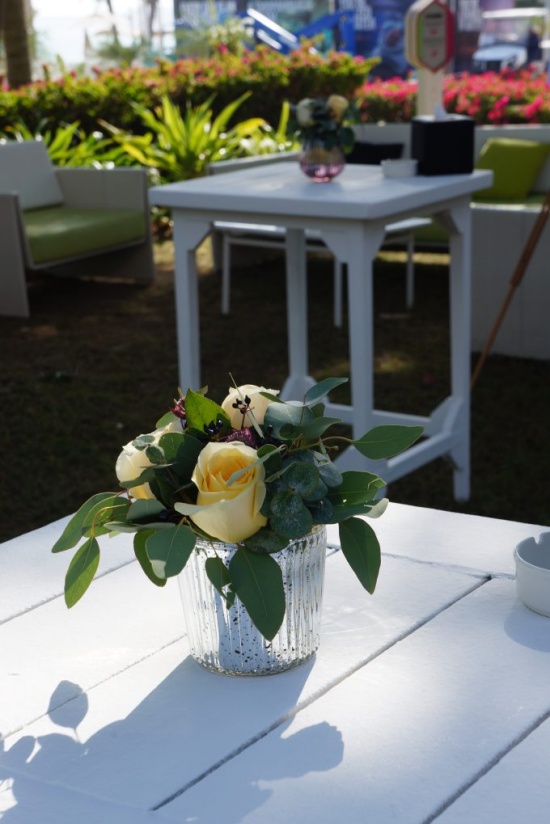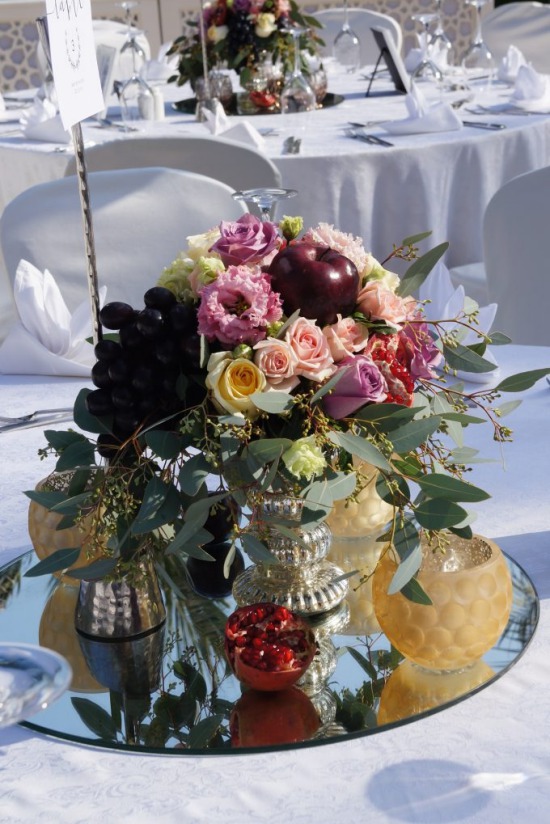 We suggested to combine deep shades of red pomegranate, dark apples and purple grape with tender lisianthus champagne, cool water roses, peach spray roses and some other flowers of light tints. Silver vintage candleholders as the base for centerpieces were the final touch for this tasty and stylish arrangement.
The arch for the blessing ceremony was decorated with a heavy deep red velvet fabric with mixture of flowers and fruits and looked rich and spectacular. As if it was a decoration for a play bringing even more solemnity to the moment.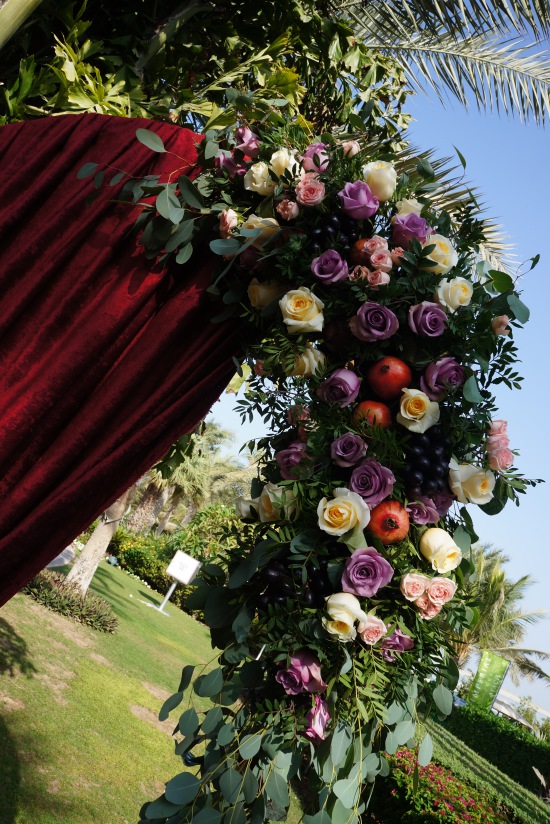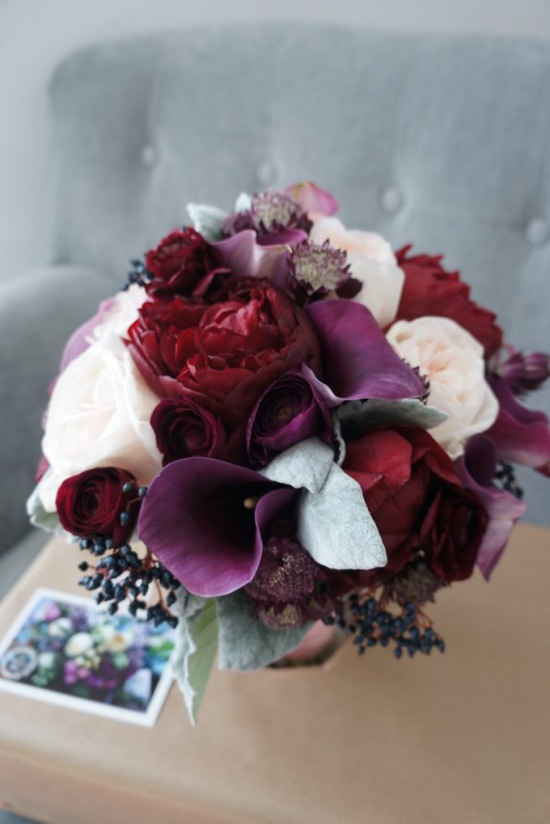 For her bridal bouquet Abby showed the picture and said ''I just want you to copy and paste this one, can not imagine myself with anything else". We did our best, adding touches of astrantia and viburnum berries which made a bouquet even more lovely. And we were so happy to know that she loved her bouquet a lot!
Every detail is important for the final picture to look harmonic and beautiful and chairs are a big part of this. Initially the venue provided them with a classic white solid cloth which didn't match green lawn of Atlantis hotel and the red arch and could actually spoil the whole look. We explained the couple why it's better to not go for white cloth and checked the color of chairs and luckily they appeared to be red with a nice vintage look! Which matched the whole decoration greatly.
In the end we got a beautiful accomplished look of a ceremony area, where guests took their seats and were waiting for the ceremony to begin and a new beautiful family to be born…
Finding The Flowerful Project as a florist for my wedding was the best coincidence, thank you Google! The team is very creative and friendly. Yuliya listened carefully to what I wanted and accordingly either agreed or gave improvement suggestions from her experience, she is polite, creative and very lovely. I had a specific vision for my bouquet, they matched it 100% I couldn't believe it! The venue looked stylish, gorgeous and above all just as I imagine it to be. All of this and they didn't break the bank! Thank you Yuliya and thank you The Flowerful Project, I will recommend you to every single person I know. Lots of love xoxo.

-Abby, review from Facebook