Wedding season is coming to Dubai and we would like to dive you in the story of one of our intimate wedding which happened last year.
We know that the wedding is one of the most
special day
for a couple. It's the time when they fulfill their responsibilities as husband and wife. But to make it more special you need to have a special place to celebrate it.
On  4th December 2015 a lovely couple named Dina & Todd celebrated their wedding in Dubai. And we were lucky that they have chosen us to decorate their Big Day. It was a unique place, private garden at Dina's father house. It was truly intimate occasion just for the closest 30 family and friends guests.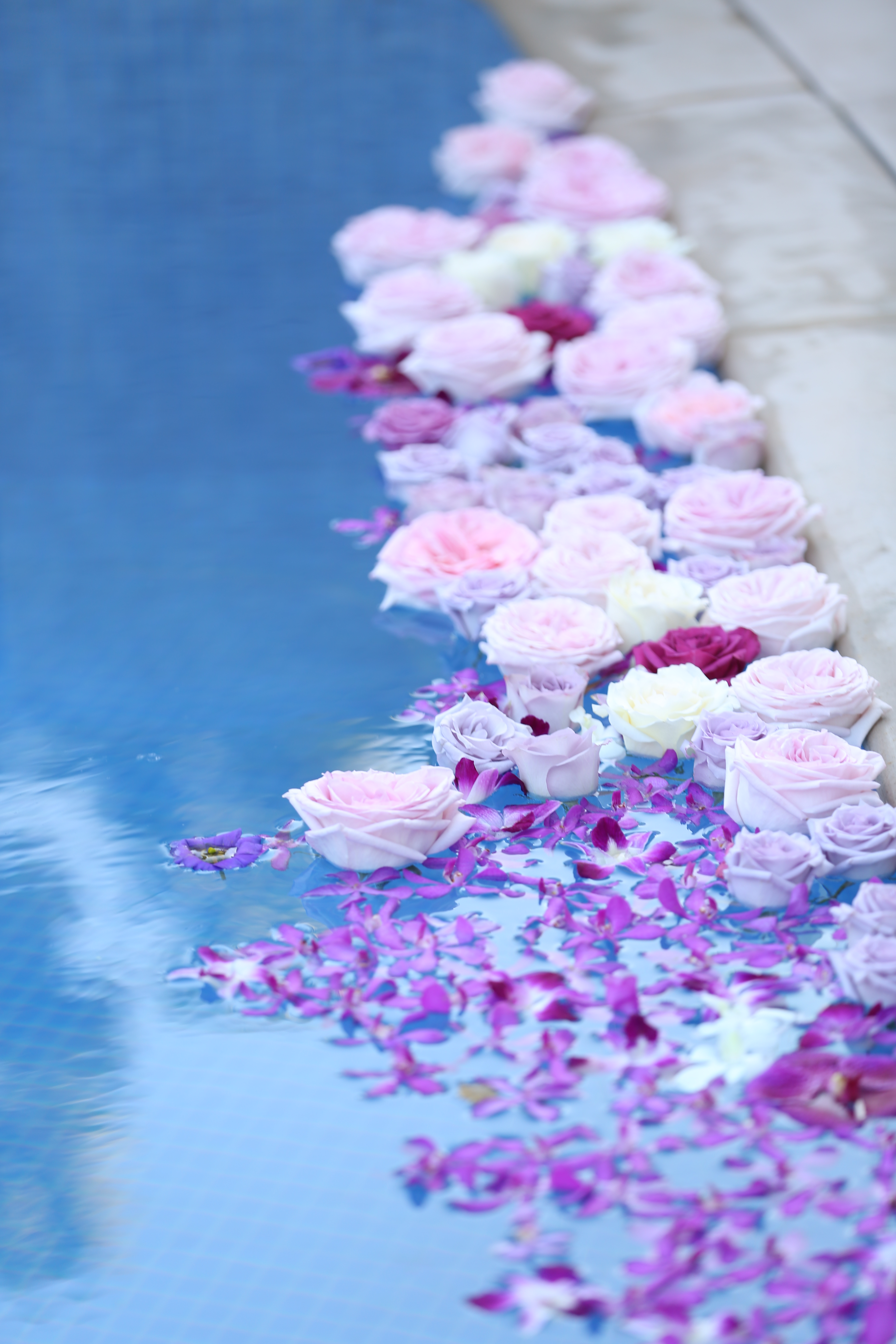 Outdoor garden set up offered one of the most romantic and sensual locations for celebrating the special day. The themed colors of the wedding; purple, pink and white in addition to some tints like lilac, fuchsia and plum, all these colors delicately played together in flowers variety of pushy Hydrangea, Roses, Orchids, Dianthus and Spray Roses.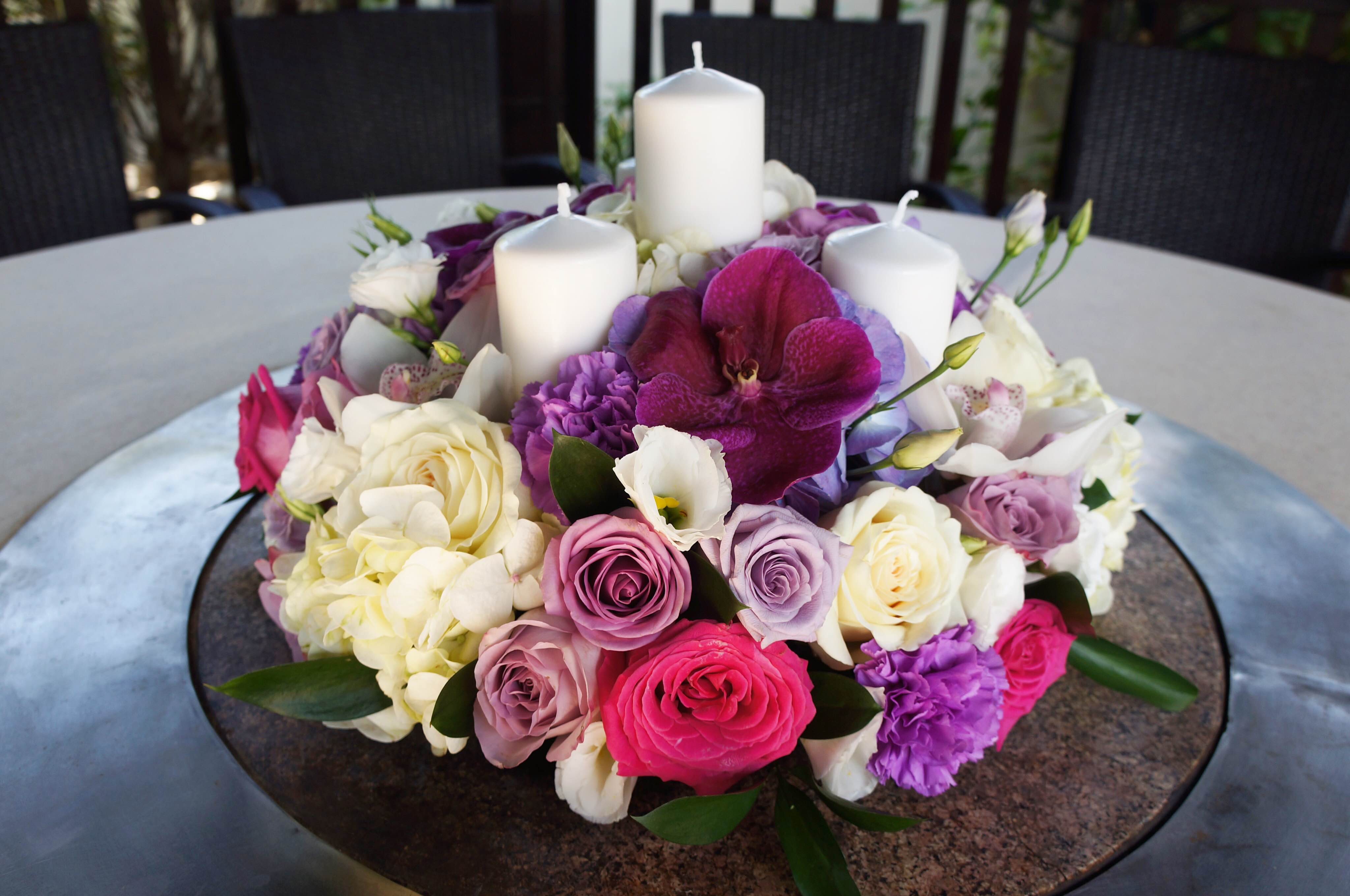 The garden area is seperated into zones in order to reflect the flowerful decoration. Decorated gazebo and the pool from the first step invited us into the garden fairytale. Floating flowers together with candles at the pool created a miracle atmosphere. This area was the favorite of our new-weds.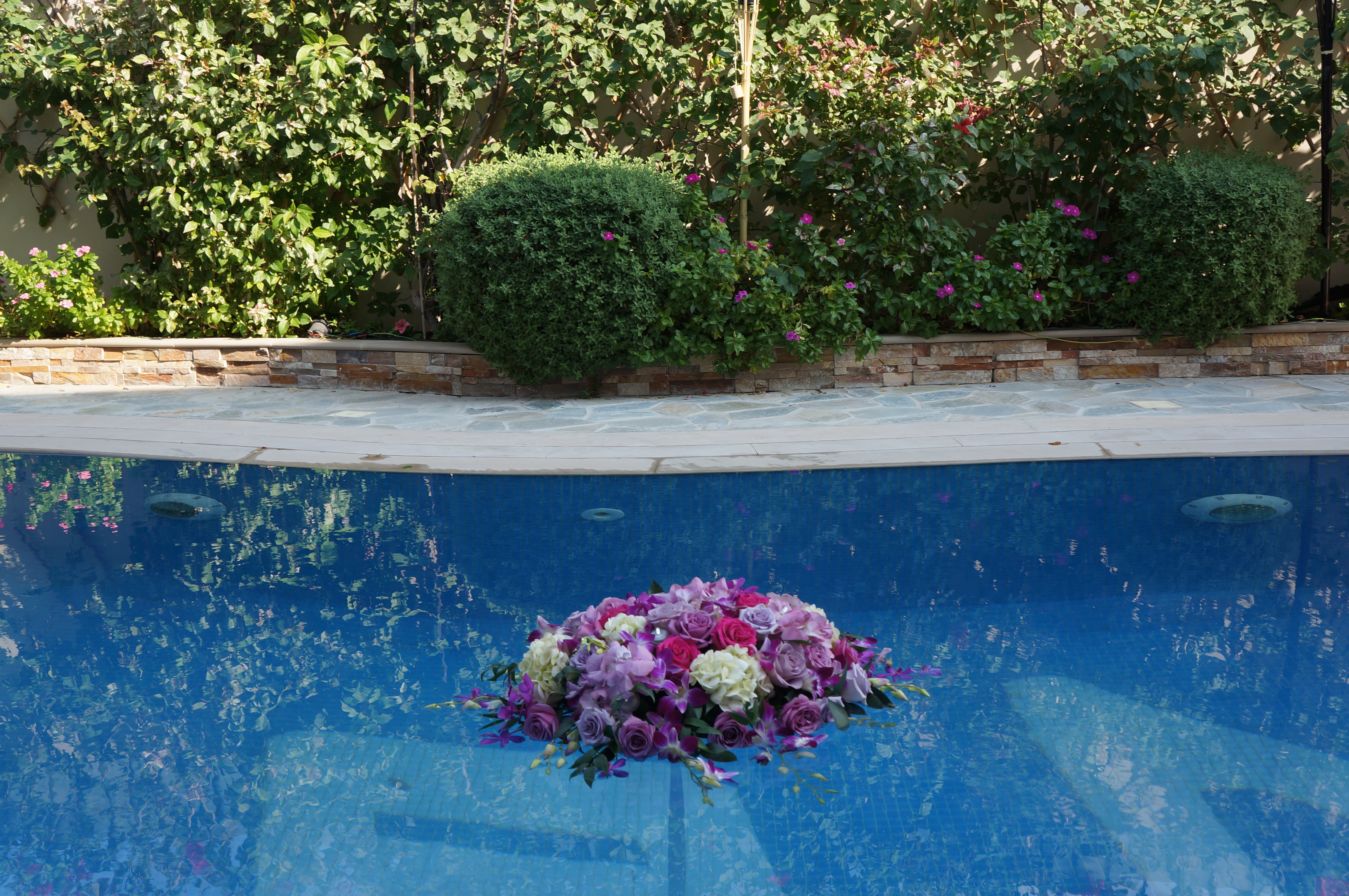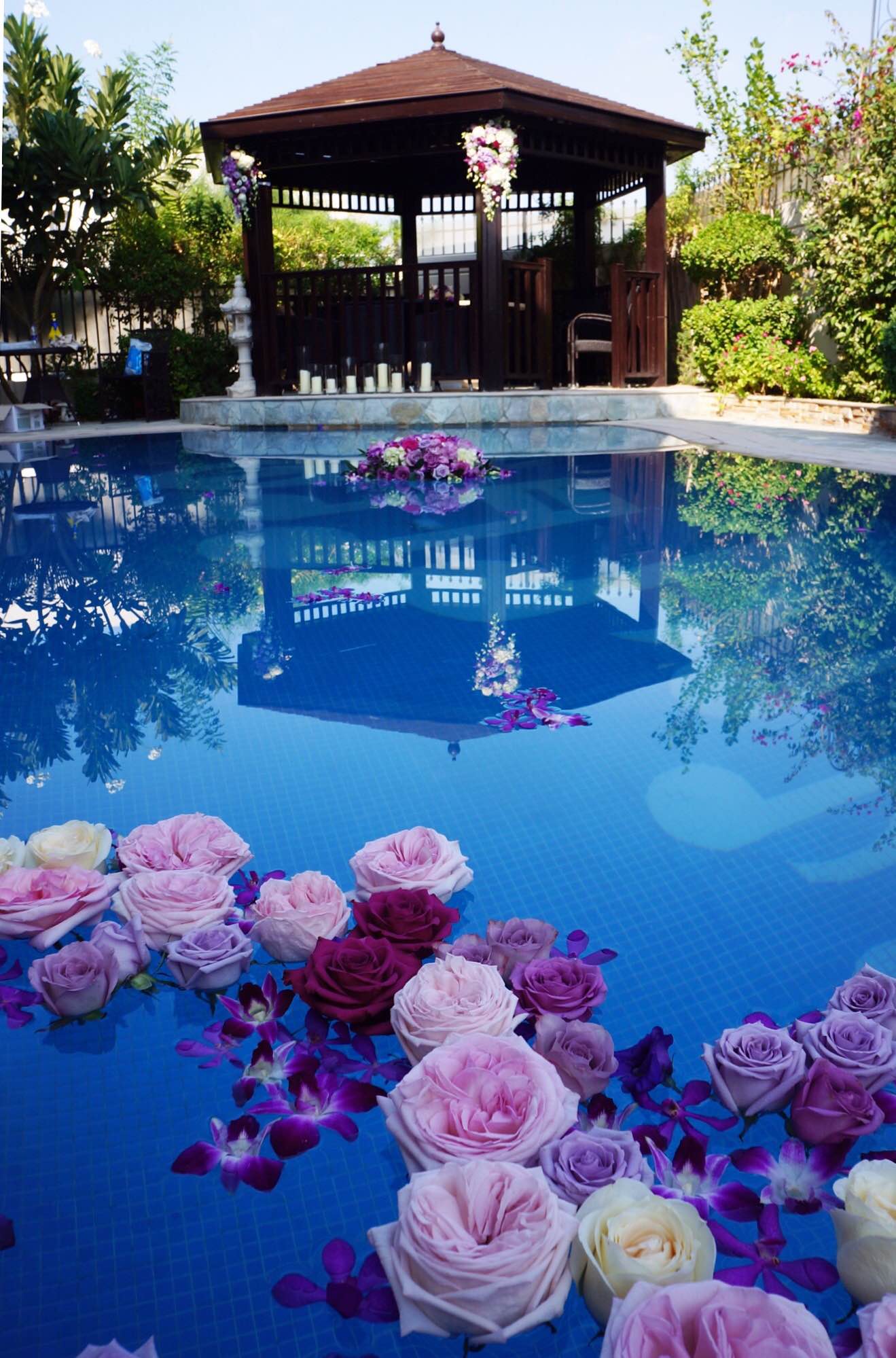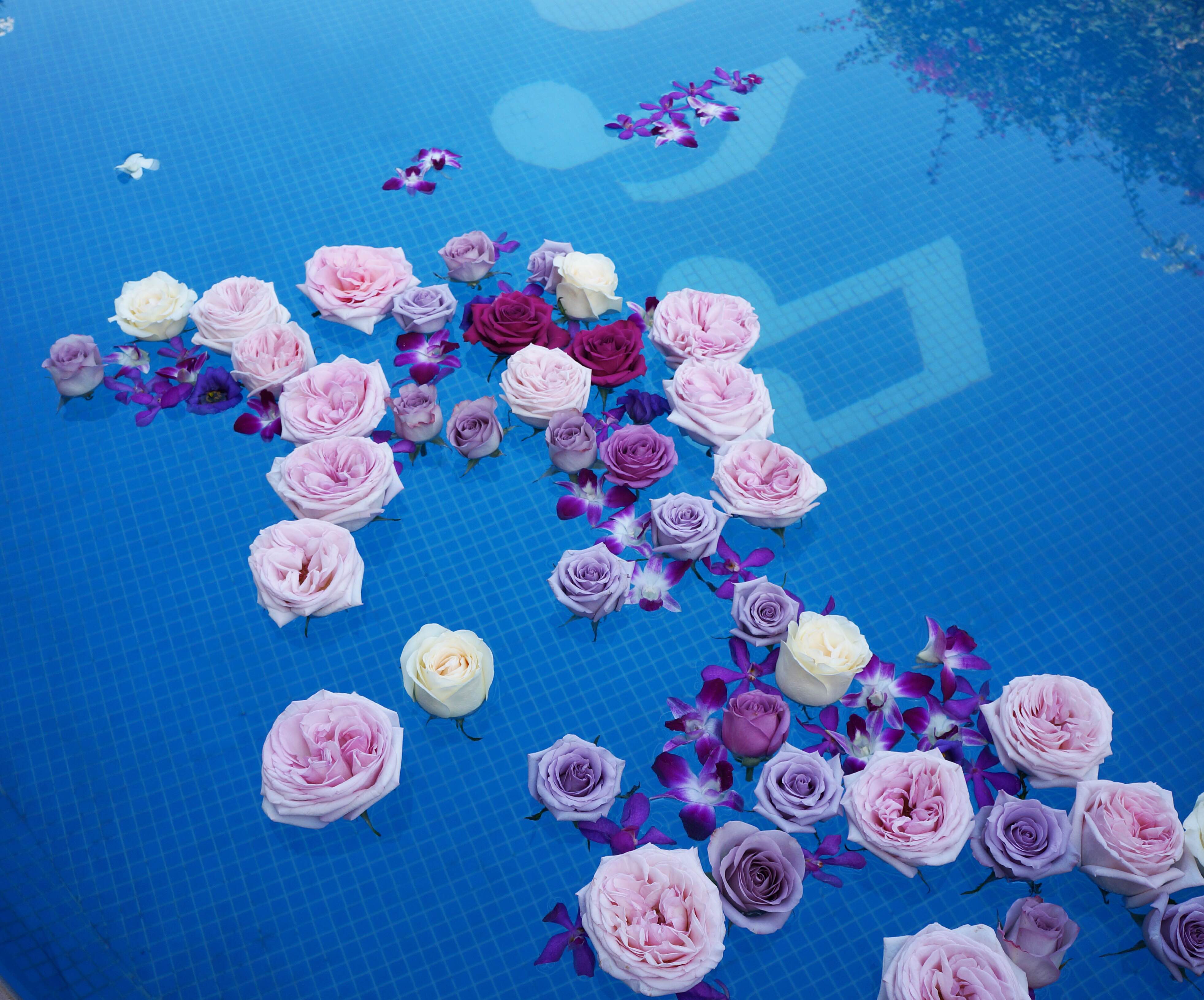 For the dining area, we created round centerpieces with Cymbidium and Vanda Orchids to give some elegance for special dinner.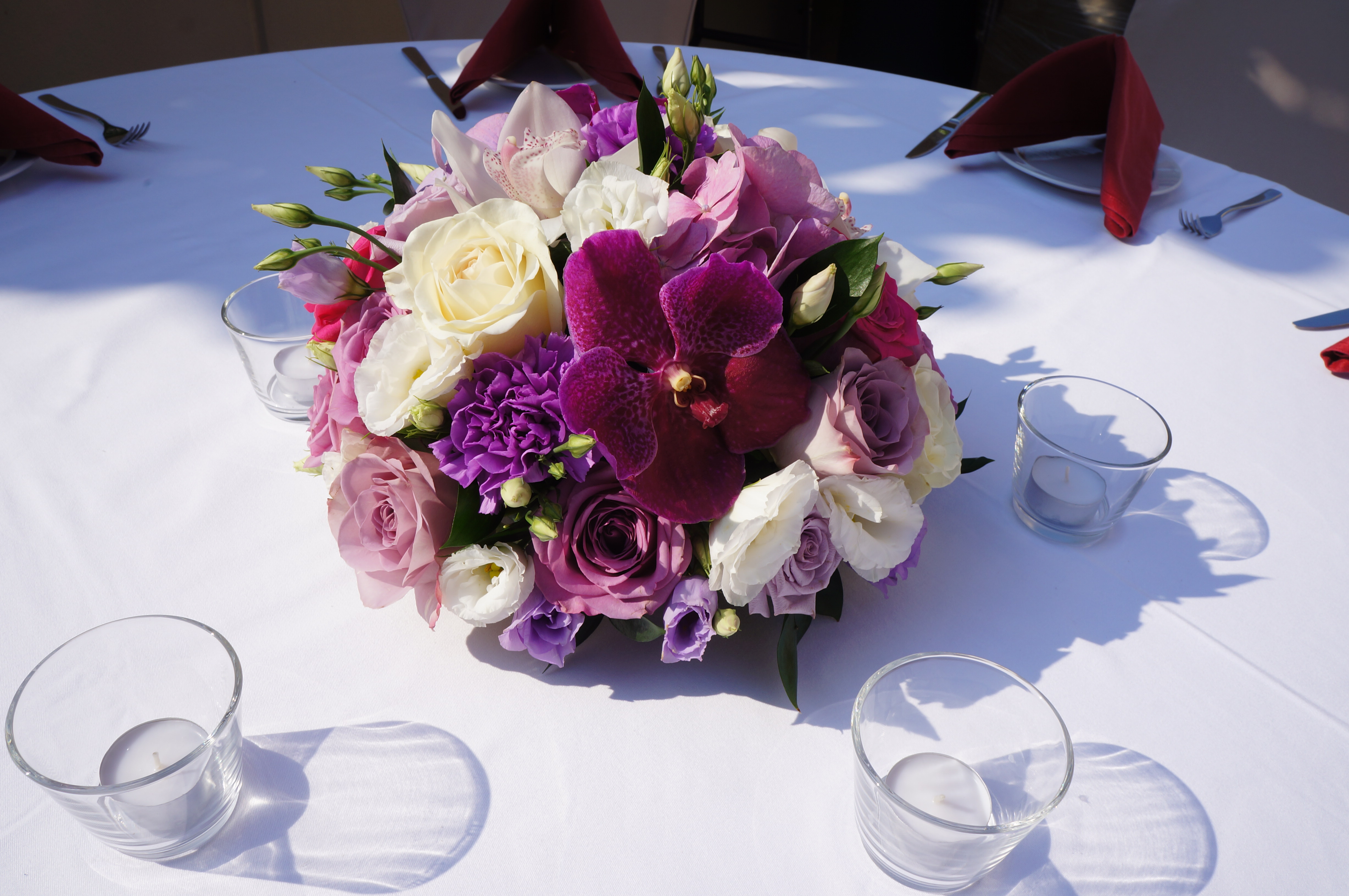 And wooden Arch with flowers at the back played a role of a photoshoot scene for memorable pictures with guests.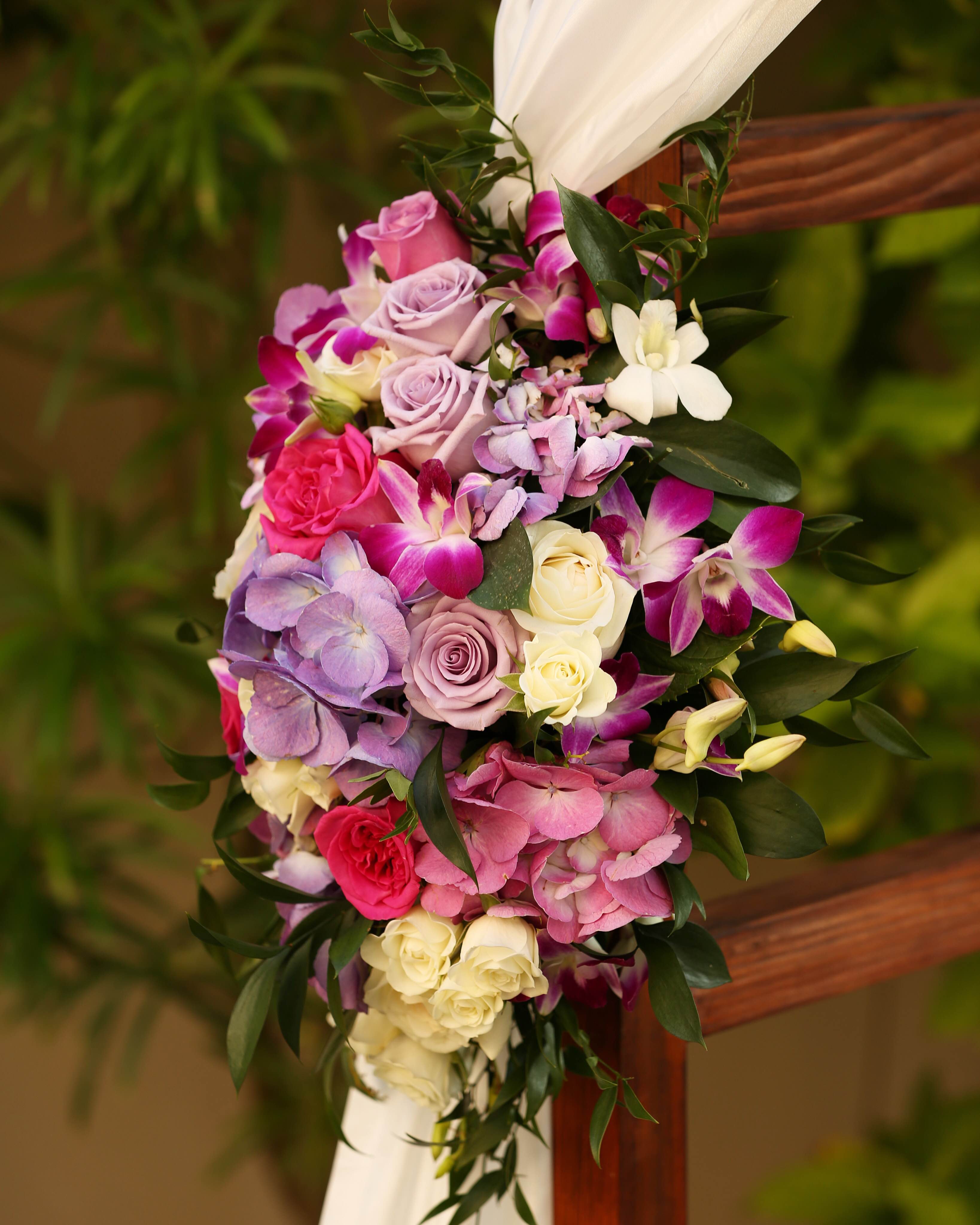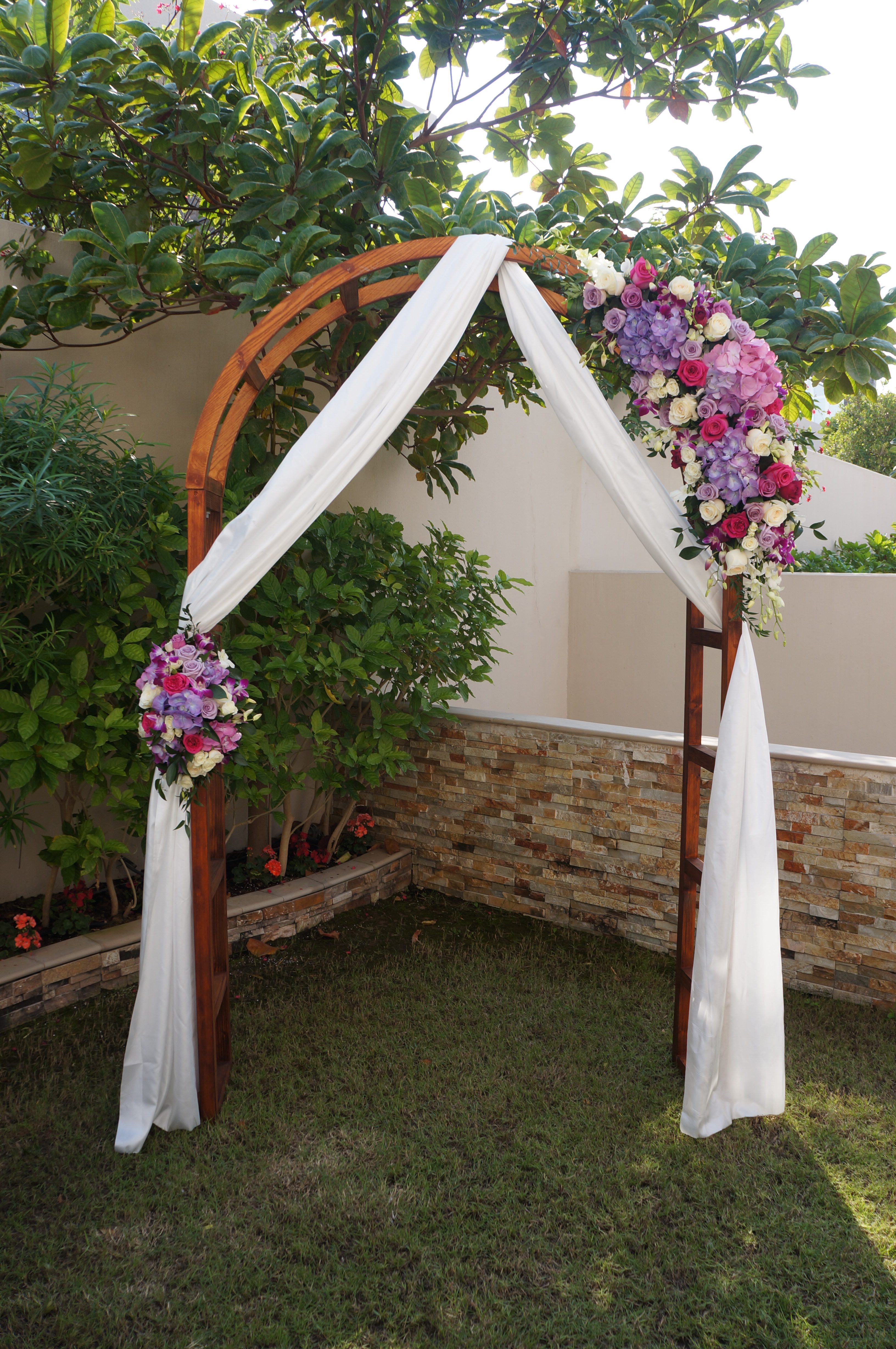 Oh, almost forgot … the
Bridal Bouquet, 
a bit of our our purple-lilac fairytale made with mix flowers. The Phalaenopsis Orchids send this bouquet over the top by adding such a dynamic and eye-catching level of intrigue; a beautiful creation that fit the scenery so well.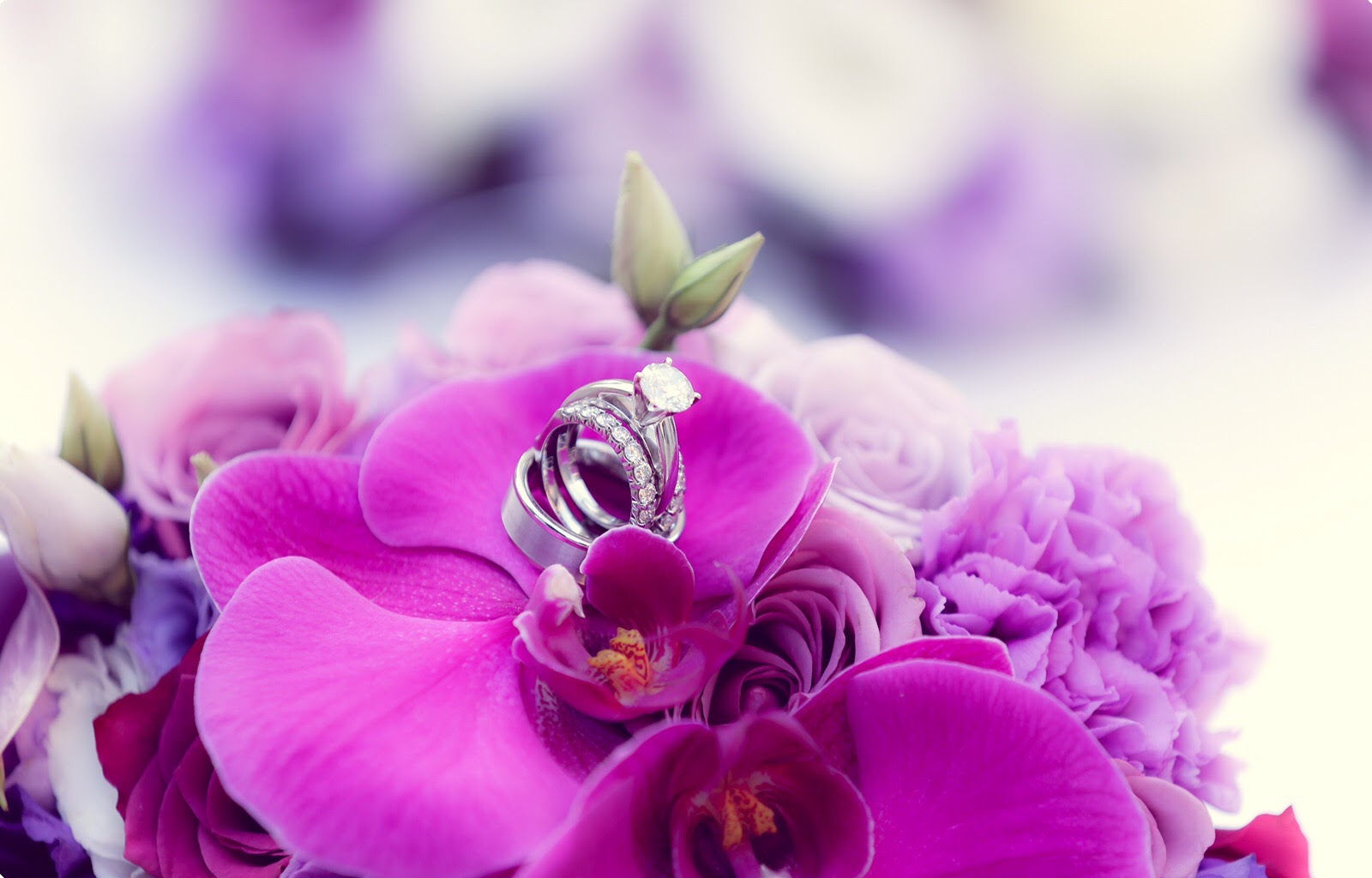 It's truly a wonderful day not only for the couple but also for us to see how they charmed by the setup we made for them.