Dominique and Umair are a wonderful example of the case when two cultures merge creating something even more beautiful. Dominique chose noble tints of marsala and blush for their wedding theme which matched Magnolia Restaurant greatly where East met West for that special night.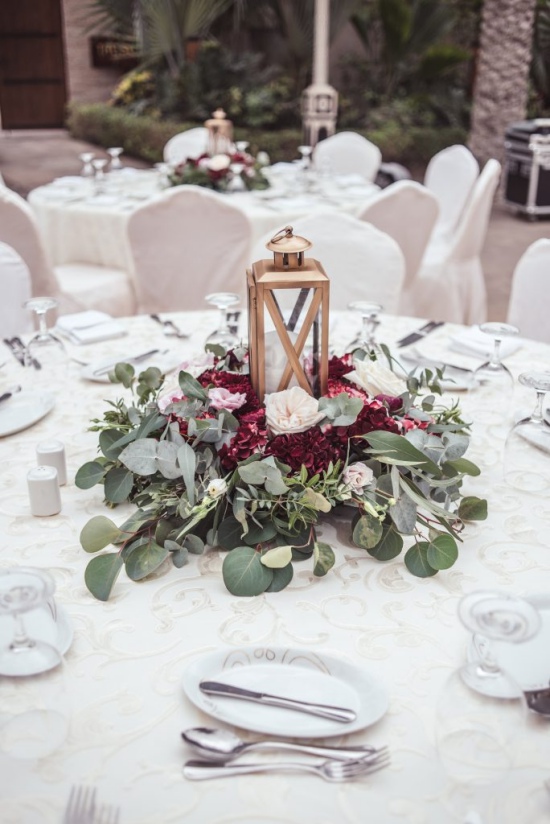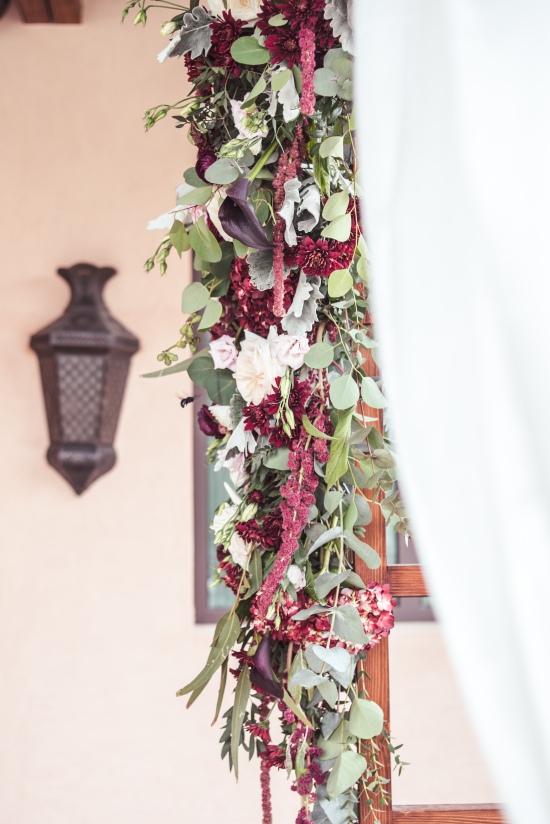 We recommended dark red hydrangea, burgundy chrysanthemum, and ranunculus – which Dominique likes a lot – to bring that deep marsala shade. She also wanted to avoid regular roses and we took it into consideration. Gorgeous creamy garden roses O'Hara variety, light peach lisianthus and grayish foliage enhanced the beauty and deepness of marsala flowers. Lush centerpieces with goldish lanterns surrounded by greenery and blooms looked fresh and elegant.
For the ceremony, we decorated a wooden arch with light blush fabric along with theme flowers and foliage. As the arch is a key spot of the ceremony we wanted to make it even more spectacular and added hanging dark red amaranthus and plum black calla lilies. The final look was rich and at the same time airy due to the different flower textures and light fabric.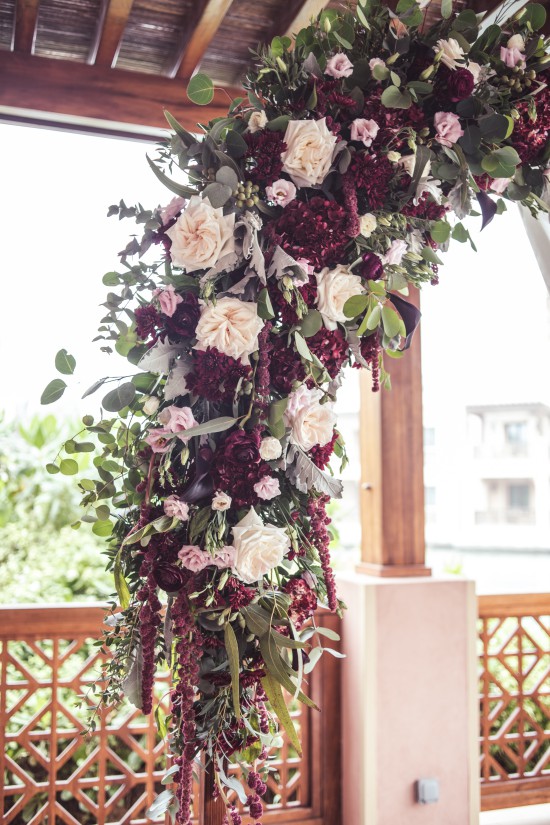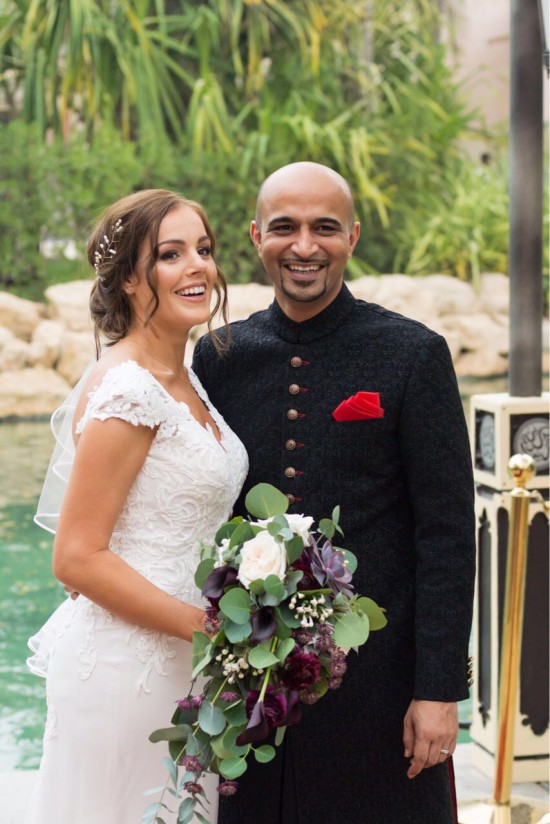 Dominique imagined herself with a cascade style bouquet. We were not given a specific example to follow but we knew our bride's preferences. And as the bouquet is a main bridal accessory we used specific flowers like dark plum calla lilies, red astrantia and reddish succulent along with grey-green foliage and theme flowers.
The Magnolia restaurant could provide chairs only with a classic white cloth which would end up with a too heavy look. And as Dominique and we wanted to create a perfect picture we recommended her to go with golden Tiffany chairs for the ceremony which went well with theme colors and wooden balcony. And the bride was happy with the result!
It is worth mentioning that the weather on that February day surprised everyone. As if Heavens decided to give this couple all they have – strong wind, rain, sandstorm, and the sun.
Grayish sky, vague colors, sand in the air brought additional tints in the wedding pallet and helped marsala shades to reveal all their beauty. And we do believe that every rain drop which fell that night was a drop of blessings for this wonderful and sweet couple.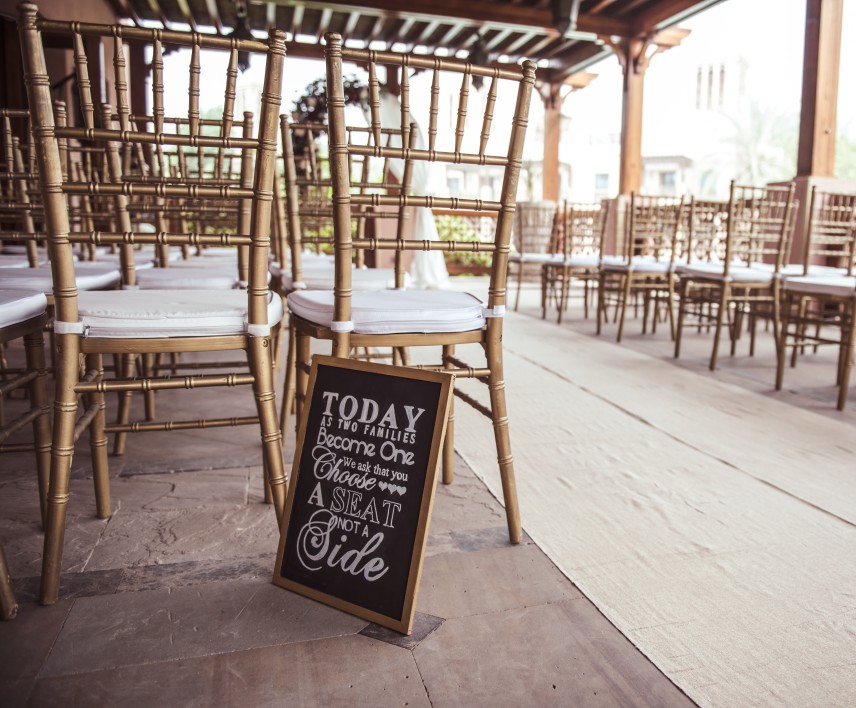 A fantastic, creative company that brought my vision for my wedding to life! From my bouquet to flower arch to the bespoke centrepieces, everything was what I had imagined and more.  A special thank you to Yuliya for my extra flowers the day after, rectifying a mistake that wasn't even your own! I will definitely be using The Flowerful Project for all my future floristry requirements.
–Dominique, reveiw from Facebook