They were a special couple with a special request from the very beginning. The couple with a perfect taste and high expectations. The couple with Western and Eastern traditions merged together. As a talented film director, producer, and a screenwriter Nayla knew the final picture of decorations for their Big Day. It should have been wow. And that was a challenge for us.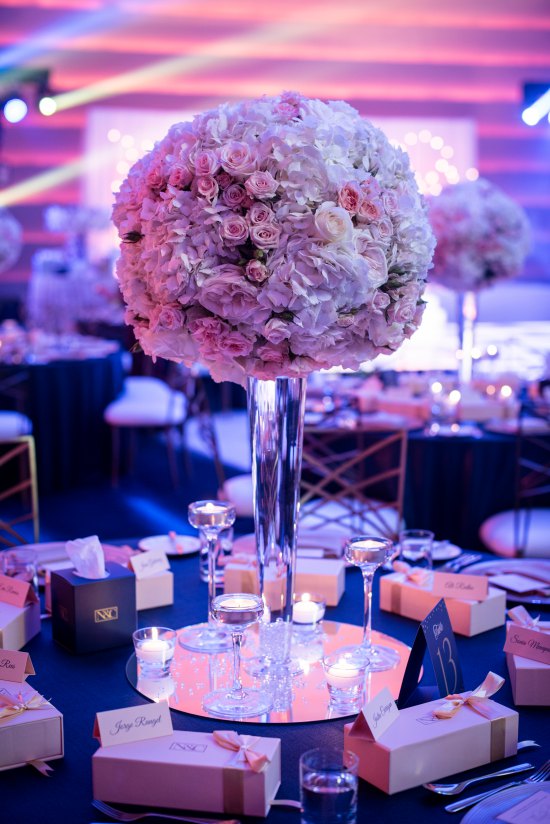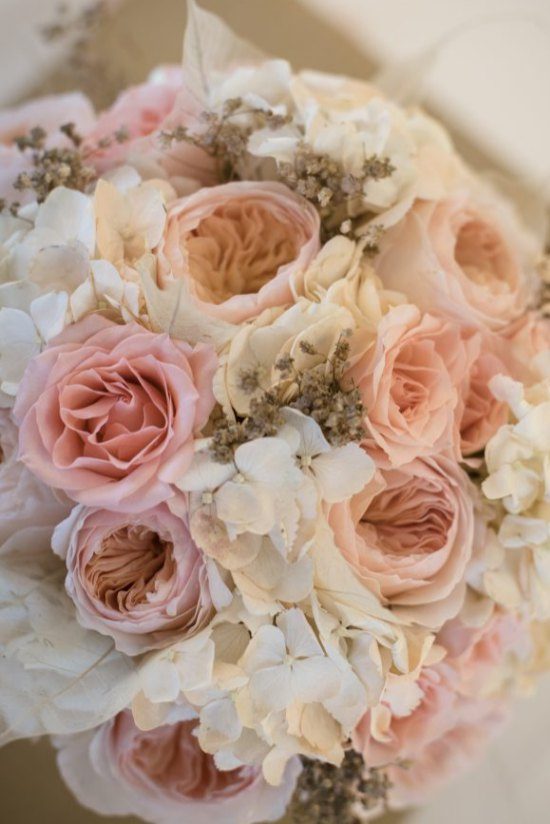 Being an extraordinary couple they chose a very unusual venue for their luxury wedding in Dubai – W Hotel. Its ballroom looked more like a cosmic ship with that huge ceiling. So there were several tasks with a centerpiece for us to figure out. A high ceiling requires tall flower arrangements, at the same time they still should have looked light, stable, elegant and WOW.
"Cosmic ship" interior design has no classical shapes. At the same time, smooth and rounded ceiling lines brought us to the idea of flower balls in tall clear vases. Blooms of white hydrangea, creamy O'Hara roses, blush roses, peach spray roses looked luxuriously, matched the shape of the grand ballroom and still remained classical. While cone-shaped clear vases filled only with water created an impression of flower balls floating in the air. Candles and favorite Nayla's Swarovski crystals on the mirror gave a mysterious shimmer and perfect reflection. Clear candle holders of different heights filled the space in the middle of centerpieces making the whole look harmonical and accomplished.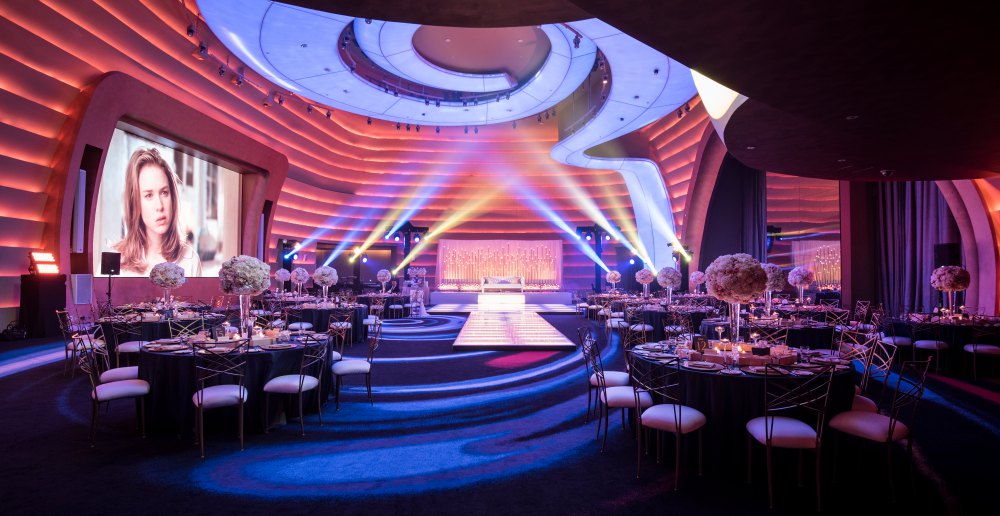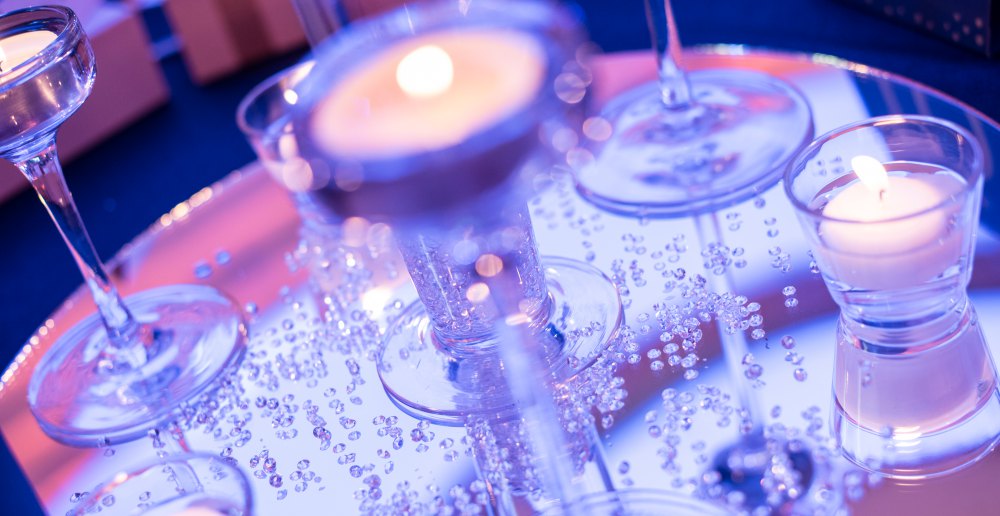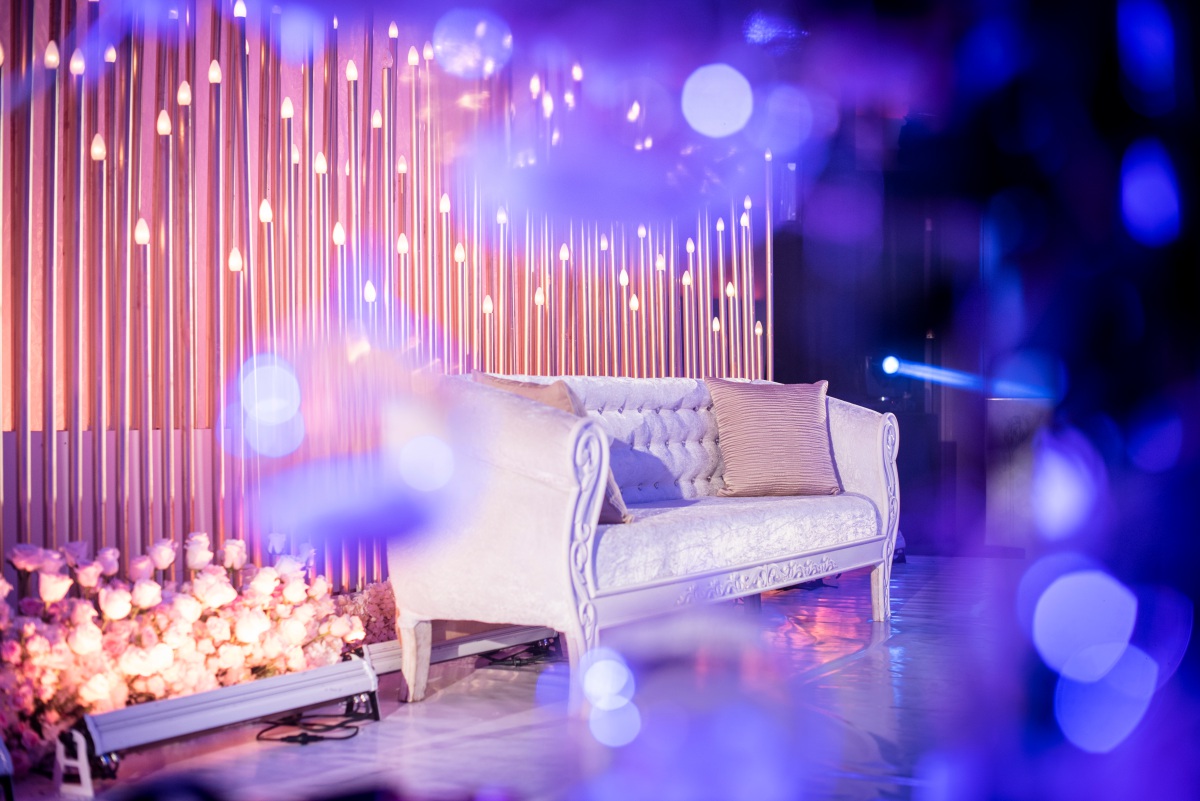 The stage decorated with lights and lots of flowers looked stunning and caught everyone's eye. The lights filled the rest of the space and created a fantastic atmosphere of chic and coziness at the same time.
We were very proud to help decorate Nayla Al Khaja's – UAE first woman director – wedding. She was a client with very high expectations and we managed those quite well! She was extremely happy at the end describing the set up as magical.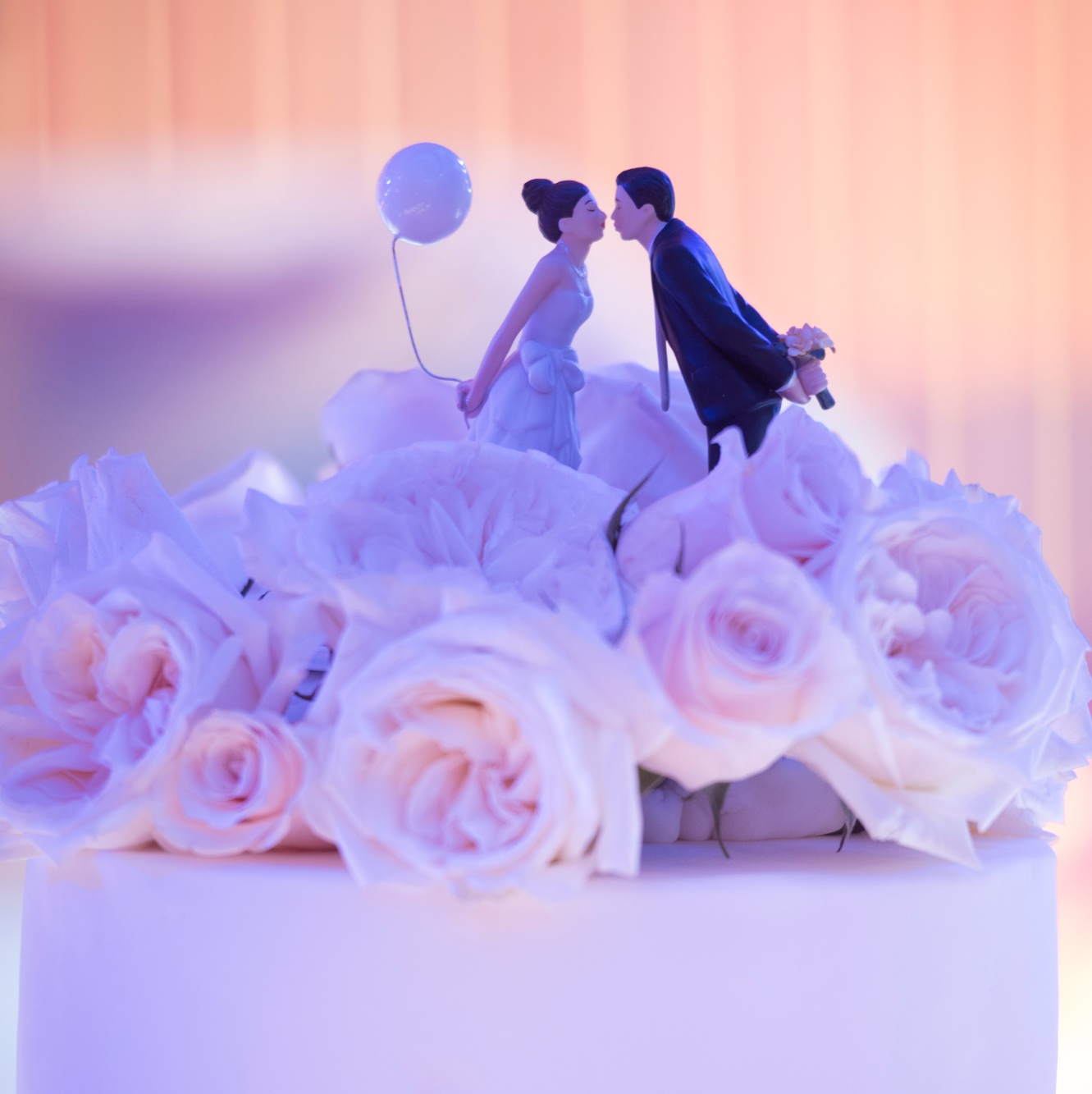 Yuliya! Flower power girl, it was just wow! You pulled a stunning job from the entrance to table decor, with roses crystals and mirror, to stage flowers, etc. It was just a girls dream wedding. Thank you darling.

-Nayla